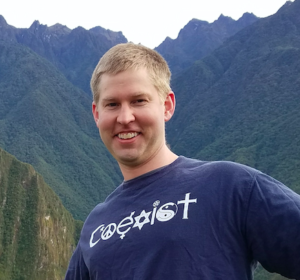 I see immense value in the coaching sessions I have had with Alex. It is obvious that Alex really cares about making a meaningful impact in the lives of the people she works with. She consistently asks thought-provoking questions, and by listening and asking questions she led me to discover for myself what my top values are. 
When I met Alex, I wanted to start a career transition and I felt like I was underachieving. She helped me decide to make new habits and priorities that are taking me towards my long term goals. I want to be more location independent and at the same time I want to find work that is more fulfilling, so it has been very useful to be coached by Alex who has been successful in both of those areas already. 
I am getting closer to achieving those goals, and I am back living in Vietnam, and planning to do a lot more than just teach English.
In the past I had many ideas, but my near infinite curiosity meant too many distractions, many unfinished tasks, and many unattained poorly defined goals. It has been important for me to discuss the directions that I want to go and to break goals down into manageable pieces with appropriate time frames. In the past I would start too many things, and I didn't finish many of the tasks were really important to me. I felt I was having fun in life, but I wasn't making the progress I knew I was capable of, and I lacked any regular daily routine. In these respects it has been evenmore useful than I expected having someone work with me as an accountability partner. 
By sharing the daily habits and priorities I set for myself via a shared google sheet I created, I forced myself to think about the habits I wanted, track them daily and re-evaluate them monthly. Just by sharing them and being held accountable by Alex I felt obligated to think critically about my choices and follow thru with what I told her I was going to do.
Alex is very thoughtful and full of useful ideas related to being more productive, and also being a more effective communicator. Although I live in Asia and we are separated by 6 time zones, she has always been flexible and we have never had difficulty scheduling sessions. She is also flexible in terms of how she can help. One session I unexpectedly took the conversation towards a new issue, and Alex gave me some valuable ideas on how to best communicate with my Mom for what was going to be an important but difficult conversation.
When I met Alex I could tell she was thoughtful, caring and full of wisdom. We had many great conversations and learned about our mutual passion for helping others, leading healthy lifestyles, reading great books, and personal development in general. If you are looking to make meaningful and lasting positive changes in your life, and/or you want to learn how to also help others I would strongly recommend Alex as an ideal coach who will help you lead a more fulfilled life!
Justin Simpson, United States
10/10 – I was very satisfied with what we worked on within the coaching session. I was very happy Alex had found lots of strategies, resources and techniques and ideas to help me with my confidence and it felt like she had made a real effort to answer my questions and tailor the session to me specifically.  
I felt a bit nervous about my new business venture. After talking to Alex I gained confidence and became very optimistic. I wanted to go off and put the different strategies and tips into practice. I feel like I have many new skills under my belt now and I feel better equipped to progress with my business.
Alex encouraged me to gain confidence and gave me the skills and lots of resources to keep working on this as a daily activity. Alex has a warm, friendly demeanor and she made me feel safe and supported during the coaching session. 
Melissa K., United Kingdom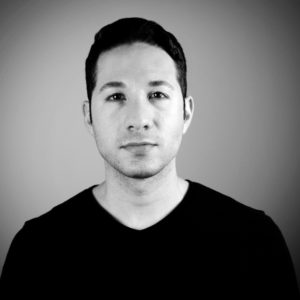 Before I started to work with Alexandra,  I felt depressed. Some days I didn't want to leave my bed, I didn't want to stop dreaming as I knew my dreams were better than the reality I was in. My past experiences proved to be very toxic, so I was intoxicated by those memories. The weather didn't help either, as I lived in London and I didn't see any way to escape the grey city.
After three months of getting coached by Alex, I am working towards my goals, travelling more often, and the feeling of depression and intoxication is only a memory. I am more mindful and healthy. I am still in the progress of achieving the goals I set out to achieve, but I feel I am a lot further than I was when we started, and most importantly, I am feeling good and enjoying the journey. 
Alex is very kind and understanding. She helped me by gently encouraging me towards a more positive and active way of thinking. She is a great listener and empathises easily. She was very good at building a strong connection despite using only Skype calls as medium. Every achievement I got during our coaching session was warmly welcomed and I could see in her eyes that helping me was her passion, and that my goals were hers.
Despite that, I understood that a life coach can only listen and support, but ultimately you are the captain of your own ship, and you are the one who has to direct it. But having a coach definitely makes it much much easier and faster: Alex jumped on my ship when it was in the middle of a storm and I can say, with a smile, that waters are a lot calmer now. I'd suggest this wonderful coach to anyone who wants to improve their lifestyle and live a happier life. Riccardo P., United Kingdom